10/13/2010 - On The Street...
Here we are ONE YEAR LATER!
After the update last year, the Frankenschmitt spent several months in the garage. I just needed to get it out of sight for a while. I was frustrated with the clutch. I even put it for sale, but rapidly changed my mind.
After not looking at it for a while, and finishing up some other projects, the time came to take another look at it. I pulled the engine out, and took out the clutch. I went down to the local VW place, and bought a 6 volt model clutch. It fit like a champ! While I was at it, I reworked the clutch linkage. It was never right before, and it was one of the main reasons I am sure the PO never had this running correctly.
It drove MUCH better with the new clutch! I started getting some wheel time with it. It understeers like any three wheeler with two wheels in the front does. Revs like crazy. Squeaks and rattles. Loads of fun! I posted a couple of videos about it on YouTube. Check them out.
Now for some pictures! The next few pictures are from the first car show the Frankenschmitt went to. It was a hit!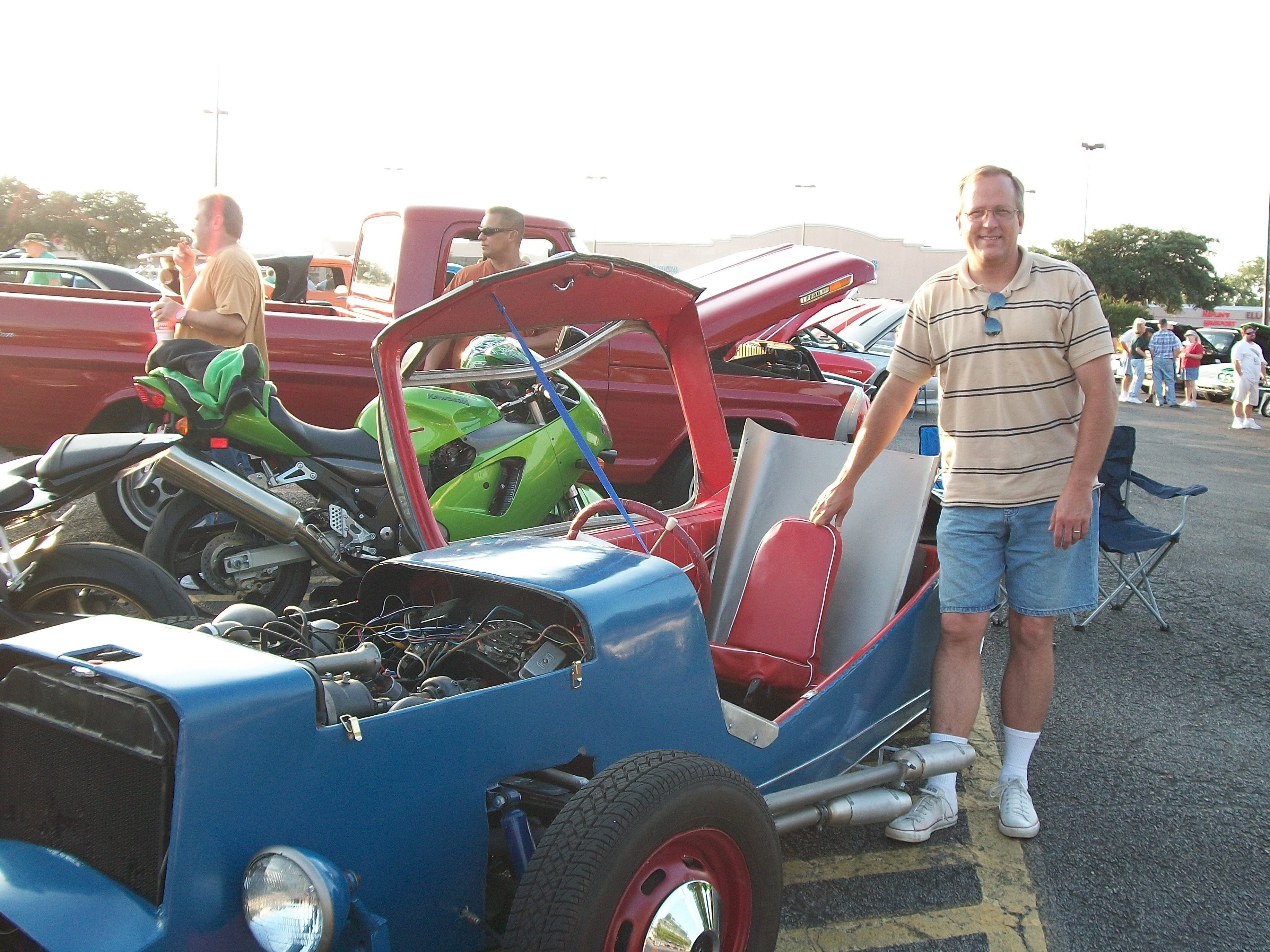 Why yes, I am pretty proud at this point!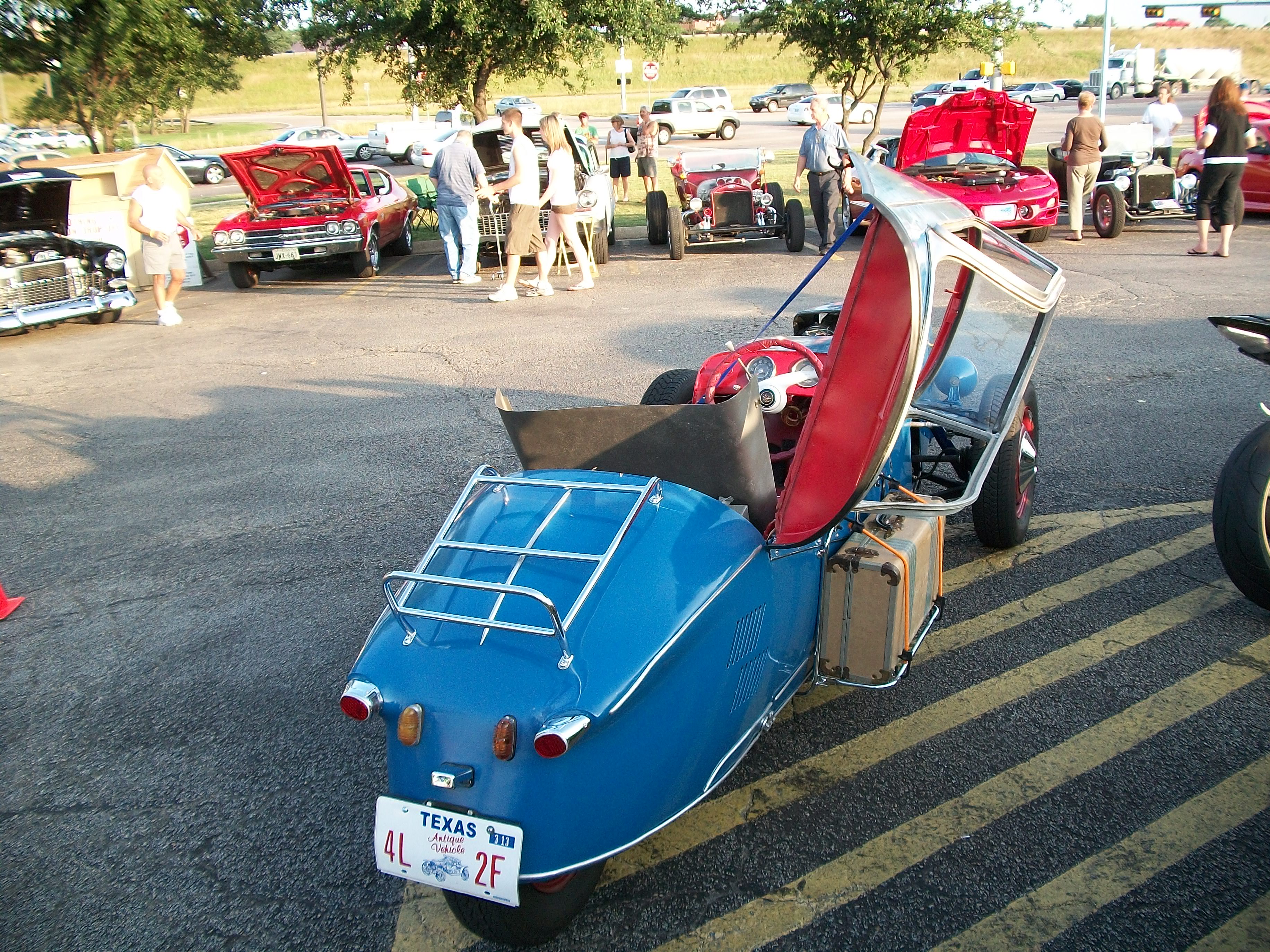 Lookie Here! I bought a new top off of eBay England! It was just the top, and not the frame. So, I made my own frame based on some fuzzy pictures I found on the Internet. I think it turned out well, and the car looks sooo much better with the top on it. I have been driving it quite a bit now that the top is on it, and it has been a lot of fun.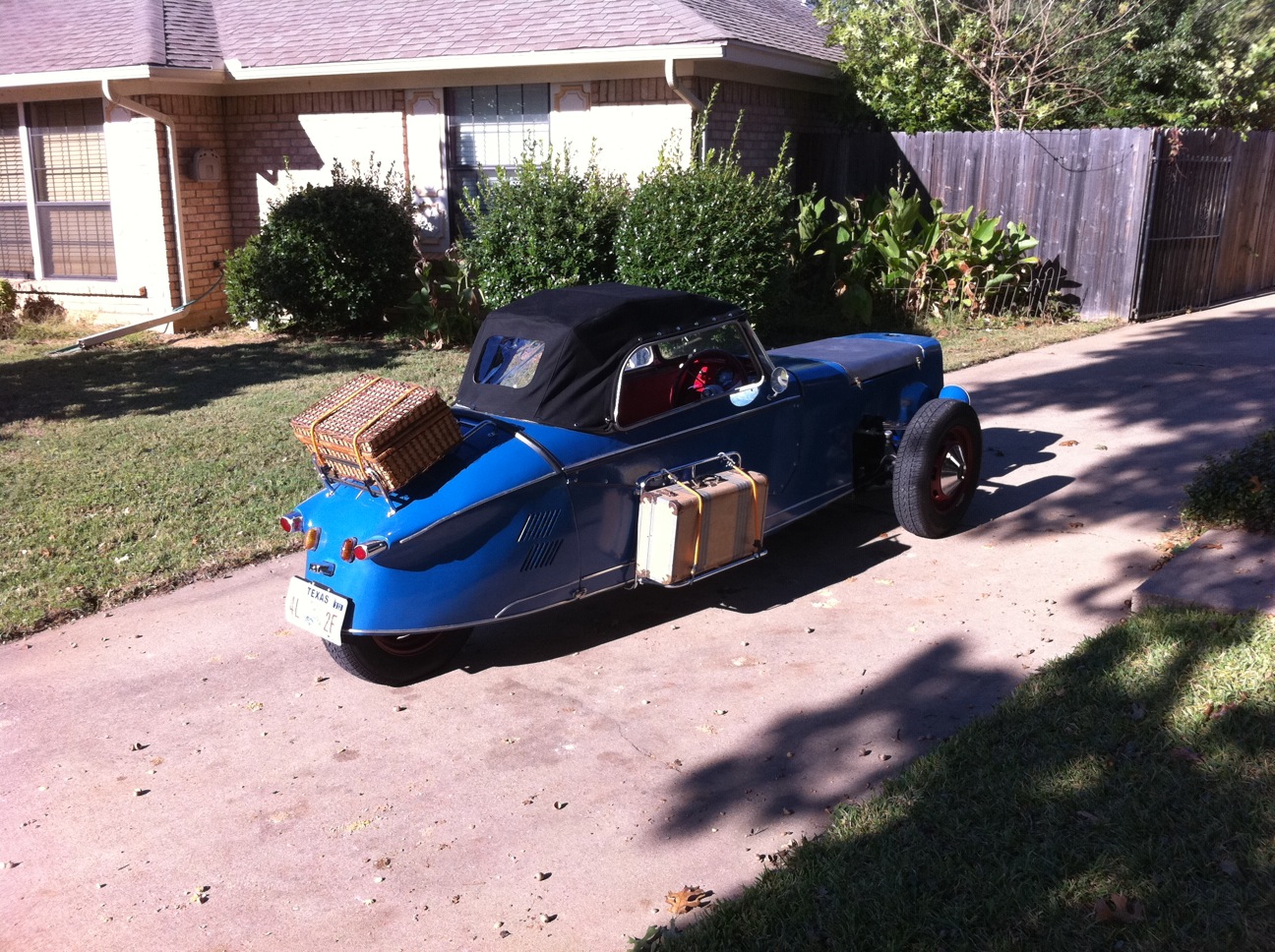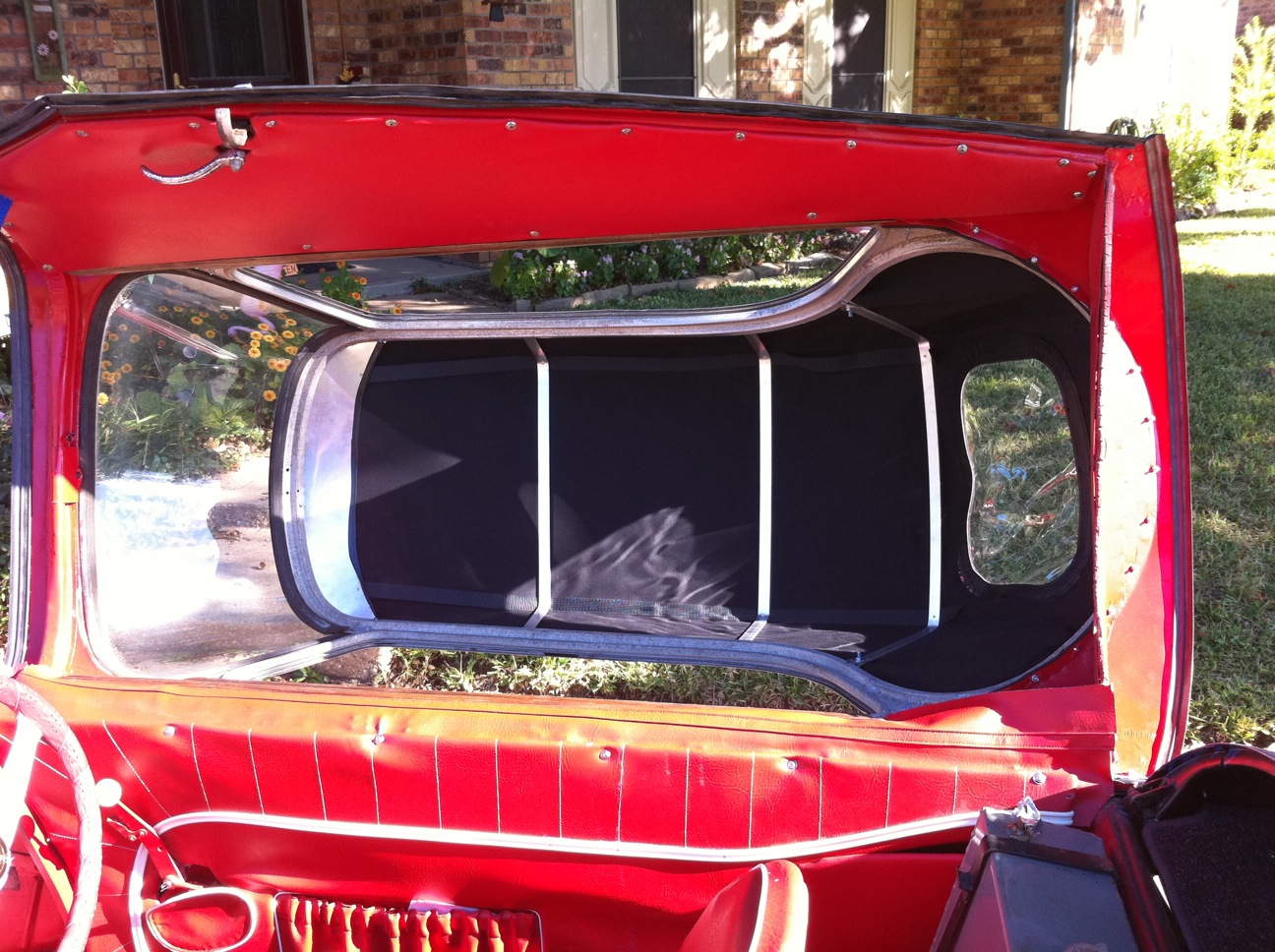 Well, that is is for this update and this year. I have an AMC Pacer I need to work on, so the 'schmitt is going back into storage until next sping. Here is what is planned for it next year:
New rear spring and shock. The one that is currently on the car is too soft, and it bottoms out and is bouncy.
Windshield wipers!
Grill and new hood (maybe).
I am debating on whether or not to take it touring. Might be a bit much!
One final picture...